Facility Management Development Center
According to the definition given by the International Facility Management Association (IFMA), the leading organization in Global Facility Management, "Facility Management is a profession that encompasses multiple disciplines to ensure the functionality of the built environment by integrating people, place, process and technology." Facility Management adopts the most direct and effective means in facility planning and operations, enhances the work process of specific industry through customized design, proper planning and maximum utilization of resources.
Facility Management emphasizes on life cycle management so as to achieve maximum value of different assets, as well as ensures the proper functionality of the built environment. Facility Management's involvement begins from the pre-construction stage throughout the normal life cycle till the eventual disposal of the asset, aiming at maximizing user satisfaction as well as increasing the asset value for owners.
Together with the Macau Labor Affairs Bureau, Macau Institute of Management (MIM) has started to offer the Facility Management Professional Certificate program (professional training & international recognition by IFMA) to Facility Management Practitioners.
Modules

1

Facility Operation and Maintenance (56 hours)

2

Facility Project Management and Planning (56 hours)

3

Facility Operation Leadership & Management (56 hours)

4

Practicum of Facility Management (112 hours)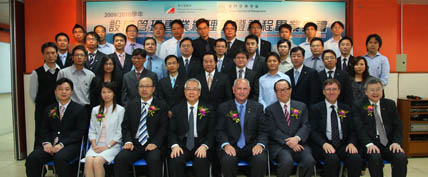 Besides that, MIM also provides tailor-made facility management courses for the program of "Engineering Technician Trainee Program 2010" organized by the Macau Labor Affairs Bureau in which the participants can strengthen their Facility Management knowledge in engineering and hotel-related industries.